Bout of Books 20 is here!
The Bout of Books read-a-thon is
organized by Amanda Shofner and
Kelly @ Reading the Paranormal. It is
a week long read-a-thon
that begins
12:01 am Monday, August 21st and
runs through Sunday, August 27th in
whatever time zone you are in. Bout
of Books is low pressure. There are
challenges, giveaways, and a grand
prize, but all of these are completely
optional.
For all Bout of Books 20
information and updates, be sure to
visit the Bout of Books blog.
- From the Bout of Books team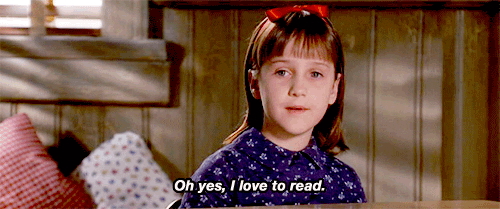 Updates will follow!
Oh, by the way, I'll also be doing #TheReadingQuest because it starts on August 13. Check here for my progress and more details, but hurry if you want to sign up. Once the quest starts, sign-up closes, though you can still follow along for fun.
Since Bout of Books is a lovely, low-key experience, I'll be using the TBR I set up to complete the quests in #TheReadingQuest, which are very specific. Due to forest fires burning close enough to my house to result in crappy air quality (but not any immediate danger), I'm trapped at home with my books with lots of time to read.
MY GOAL:
read at least 200 pages every day of the readathon.
Monday, August 21, 2017
I read to escape from reality.
Started: 2 (
Estrella's Quinceañera
by Malín Alegría;
From Somalia, with Love
by Na'ima B. Robert)
Total: 2
Finished: 1 (Estrella's Quinceañera)
Total: 1
Total: 340
Goal met? Yes
Tuesday, August 22, 2017
The poem that Samantha is reading in school is all about hope. But Samantha doesn't have much hope lately. After all, there are so many other things to think about. Her friend Frannie, for example, won't come to church with her. And Trevor, the class bully. And the new kid, Jesus Boy, who looks white even though he says he's not. Who is he?
As winter goes on, the idea of hope stays with Samantha, and she begins to see things in a new light. She starts to wonder if Jesus Boy really could be what she's been waiting for. She is afraid to say it aloud, but she can't stop thinking of her own desire for "that thing with feathers."
Set against the backdrop of the early seventies, Jacqueline Woodson's powerful story takes readers on a journey into a young person's heart.
Started: 2 (
Feathers
by Jacqueline Woodson;
Fairest of All
by Serena Valentino)
Total: 4
Finished: 3 (
From Somalia, with Love
;
Feathers
;
Fairest
)
Total: 3
Total: 790
Goal met? Yes
Wednesday, August 23, 2017
Started: 2 (Quiver by Stephanie Spinner; Seraphina by Rachel Hartman
)
Total: 6
Total: 5
Total: 1074
Goal met?
Yes
Thursday, August 24, 2017
Day 4 Challenge: If you like this, try that...
#ifyoulikethistrythat or #Day4
If you liked The Hunger Games by Suzanne Collins, try The Young Elites by Marie Lu. #boutofbooks #ifyoulikethistrythat #day4
Started: 2 (A Sending of Dragons by Jane Yolen; When My Name was Keoko by Barbara Sue Park
)
Total: 6
Total: 1408
Goal met?
Yes
Friday, August 25, 2017
Day 5 Challenge: Write a review
#boutofbooks #day5
For this challenge, I chose my favorite book from the readathon so far,
Quiver
by Stephanie Spinner. It is a lovely retelling of the story of Atalanta and the Three Golden Apples, fleshed out with humor and a dash of feminist flair.
Here's a link to the review on
Amazon
.
Total: 8
Total: 6
Total: 1624
Goal met?
Yes
Saturday, August 26, 2017
Day 6 Challenge: LOVE to HATE
#boutofbooks #lovetohate
So many juicy villains to choose from! Here are a few that came to mind:
Amy Dunne from Gone Girl
Cersei Lannister from Game of Thrones
Dracula (the Bram Stoker version)
Severus Snape from Harry Potter
Annie Wilkes from Misery
Pennywise from It
Scarlett O'Hara from Gone with the Wind

Started: 1 (The Midnight Star by Marie Lu)
Total: 9
Finished: 2 (When My Name was Keoko; Seraphina)
Total: 8
Total: 2114
Goal met? Yes!
Sunday, August 27, 2017

Started: 2 (Shadow Scale by Rachel Hartman; Dead is the New Black by Marlene Perez)
Total: 11
Total: 8
Total: 2427
Goal met? Yes
FINAL STATS
Bout of Books 21: January 8 - 14, 2018