As generally happens, I'm off to a late start again this year, but whatevs, I'm always up for another reading challenge. I'm still working on another one. Since I still have a ways to go with that one, I'll just dovetail the two together.
My other challenge is called Alphabetically Yours and the idea behind it is simple: Read whatever you like, as long as you read at least one fiction and one nonfiction book for each letter of the alphabet (by author's last name). I haven't been able to limit myself to two books per letter, so it's taking longer than I had originally planned, but I am making room on my bookshelves for some new books. You can see my progress (currently working on H) and add yours in the comments for that post (linked above).
ANYWAY, on to the fabulous YALSA Hub Reading Challenge. I do this one every year because I love the diverse selections that always help me stretch out of my normal reading habits. I try new books and authors. While I don't necessarily enjoy every selection, I have found many new favorites over the years.
I will update my progress below and I hope you'll join me in discovering some great YA reads! I'd love to see what you are reading in the comments.
*******************************************
1. The Smell of Other People's Houses by Bonnie-Sue Hitchcock
Four teenagers come of age in Alaska in the 1970s.
There's Ruth, looking for love and connection in all the wrong places. Her loving parents are gone and she lives with her fundamentalist grandmother in a home where any hint of pleasure or joy is a sin.
Next we meet Dora, trying to escape from an abusive home and looking for someone she can trust to keep her safe.
Alyce's parents love her, but since their divorce she's felt like her life has been torn in two and she lives her life to make them happy rather than pursuing her own dreams of being a dancer.
Finally, there's Hank, who runs away from home with his two younger brothers in tow. Their dad is missing, presumed dead, and his mom has a new boyfriend.
It took me a while to get into the story, but once it hooked me, I was good and hooked. This is my favorite kind of story. It features several main characters who each have their own journey, but somehow their paths weave together in the end, showing the deep connections that exist in our lives, whether we are aware of them or not.
2. The Diviners by Libba Bray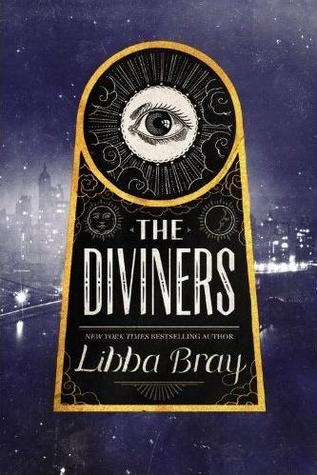 The Diviners (the first in a new series, hooray!) is my favorite type of book--a blend of genres, fun to read and difficult to classify. It's a mix of fantasy, historical fiction, mystery, and suspense, with a dash of romance thrown in for good measure. Bray has painstakingly researched the Roaring Twenties and her gorgeous prose brings the period, and her characters, vividly to life.
After getting in trouble back in Ohio, Evie O'Neill's parents send her to New York to stay with her uncle. An expert in occult matters, he runs The Museum of American Folklore, Superstition, and the Occult--known by the locals as The Museum of the Creepy Crawlies. When Uncle Will is asked to help the police investigate a series of brutal, occult murders, Evie comes along for the ride. Will her ability to "read" objects help her solve the crimes or make her a victim?
Evie is not the only character with a special gift. There's also a pickpocket on a mission to find his mother, a Ziegfeld girl hiding from a dangerous past, a numbers runner with healing powers, and a museum employee who is more (and less) than he seems. Despite the supernatural elements, these characters are well-developed and realistic.
Highly recommended! Finished the second in the series, Lair of Dreams, and have pre-ordered the third book, Before the Devil Breaks You (set to be released in October 2017).
3. The Passion of Dolssa by Julie Berry
This book sums up why I do the YALSA Hub Reading Challenge every year, even now that I'm retired and no longer have students to share books with. I would never have picked this up if it hadn't been on the list because it's so far out of my reading comfort zone. But I loved it.
Dolssa is a Catholic mystic who believes that her beloved is always with her and is able to work miracles through her. Healing and sharing her passion for her beloved brings the horror of the inquisitors upon her. After watching her mother burn at the stake, she escapes. Scared and alone, she is near death when Botille (the true heart of this story) rescues her and brings her home to the tavern she runs with her sisters.
They try to keep Dolssa hidden, but she starts healing people and soon the inquisitors descend on the town, putting everyone in danger.
The setting and the characters were rich and detailed. A fine example of well-researched and beautifully-written YA literature that adults will enjoy and possibly even learn a few things from.
Girl Mans Up by M-E Girard
Penelope, who prefers to be called Pen, is the first genderqueer character I've encountered in a YA book. I love how she knows exactly who she is right from the beginning. The problems she encounters are with the way other people see her or expect her to behave, not with any self-doubt.
Cody and his fragile masculinity provides a counterpoint to Pen's much more secure sense of self. Pen takes a while to see him in all his douchey splendor, but thanks to the support of her amazing brother, old and new friends, and a girlfriend who accepts her just as she is, she gets there in the end.
This is such an important book, especially for kids who are gender non-conforming. Definitely worth a read.
Currently reading:
Keeping the Moon by Sarah Dessen